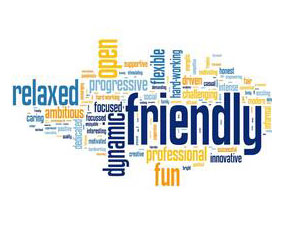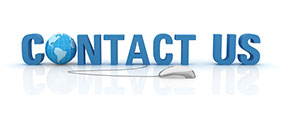 Tel:+86-0731-86450218
Phone:+86-13603219605
Web: http://www.xzweld.com
Email: hnxz@hnxzmy.com


14inch cowhide leather gloves


About this item
DURABLE:Made of premium leather.Reinforced on stress postision,sturdy stitching to ensure your safety.It makes these mig gloves ideal for welding,gripping hot stuff such as burning coal or wood & heat oven or cookware

EXCELLENT PERFORMANCE:Effective protection for hands and forearms.Good performance on insulation,heat resistant,burning resistance,wear and tear resistance,etc.Effective even in extreme environments

FLEXIBLE & Breathable:Unlike those heavy stick welding gloves,0.55lb(250g) light weight,will not effect the flexibility of your fingers.Cotton liner for heat insulation, absorb sweat without sacrificing safety.Easy to clean, will not fade

SAFETY GUARANTEE:Reduces your risk of burns or scratches from coming into contact with hot coals or embers, grinding debris, and sharp objects.Provide the most extreme heat protection to handle high heat hazard jobs and make them not easy to wear out.Got the CE EN420 and EN388 Certificates

WIDE USE:Perfect for working,Tig Welders,BBQ,heat insulation,cut resistant,camping, gardening , fireplace and more
Feature:
High Grade Leather
Made from carefully-selected thick and soft top-grain leather which is heat resistant, oil resistant, puncture resistant, fire resistant and cut resistant.
14 INCHES
14 inches Long Sleeve protect your forearm and hands from heat spark and hot coals or open flames.
Extreme Heat Protection
Reinforced frictional areas and an internal liner, make them the most extreme heat resistant gloves on the Market!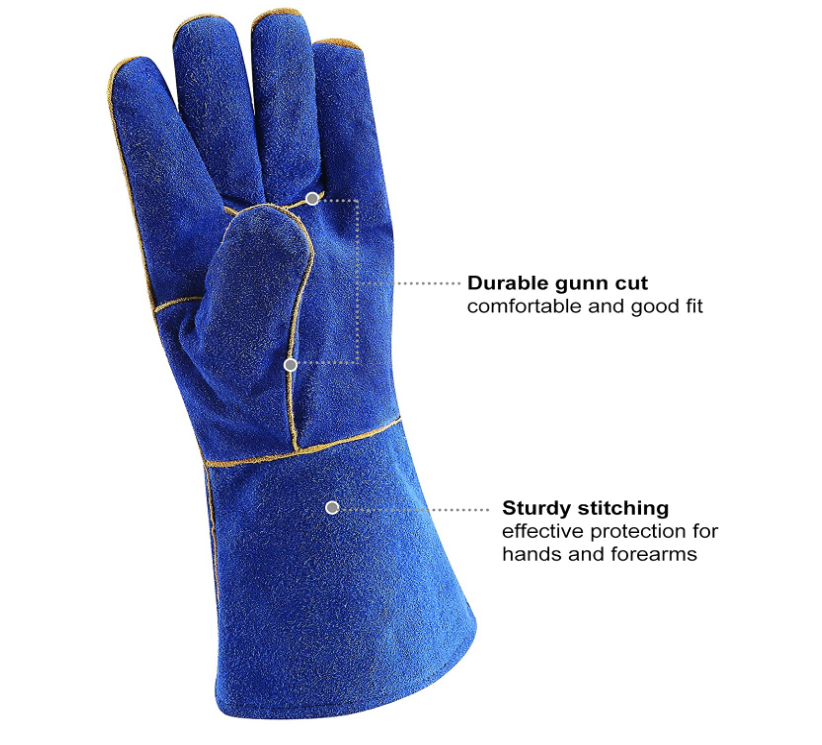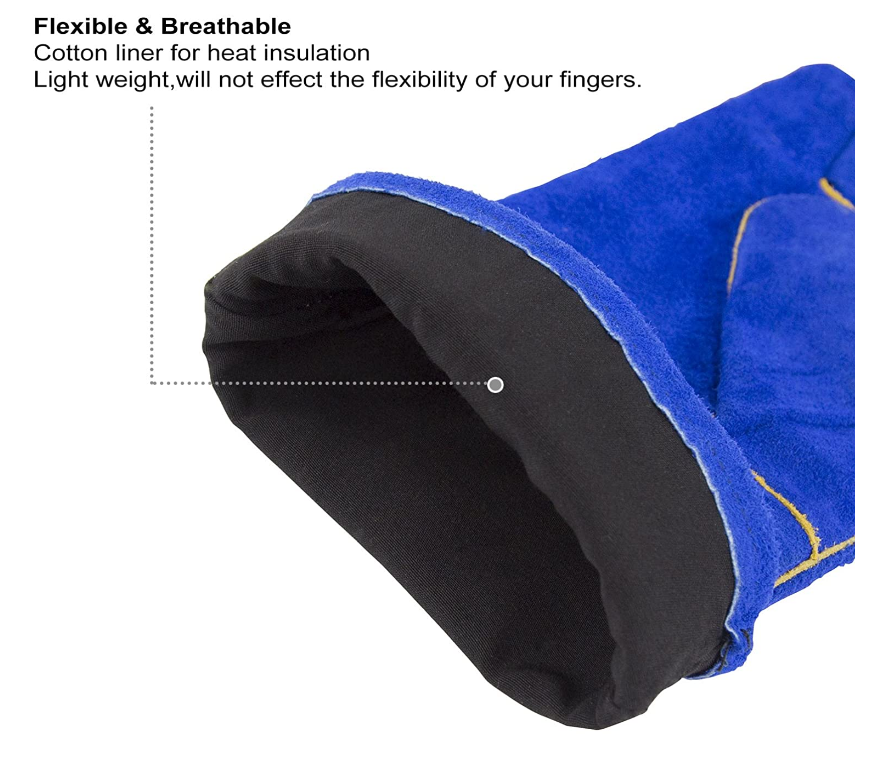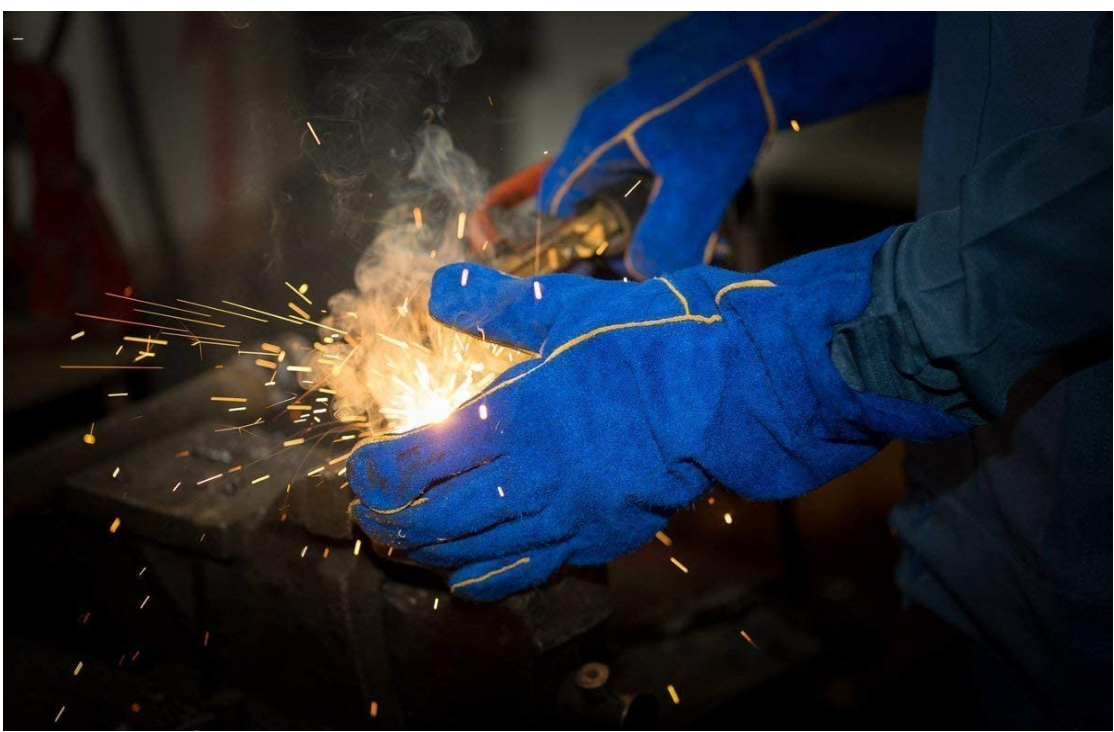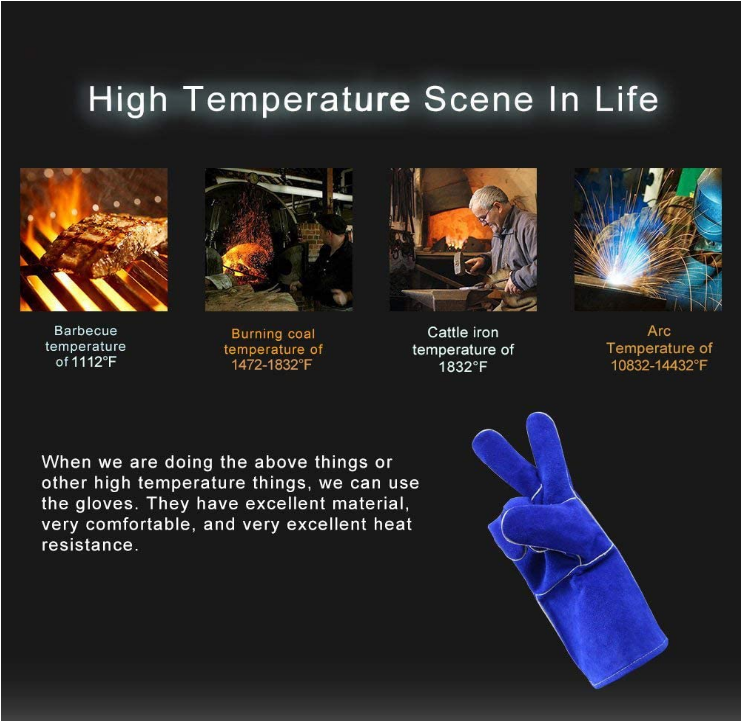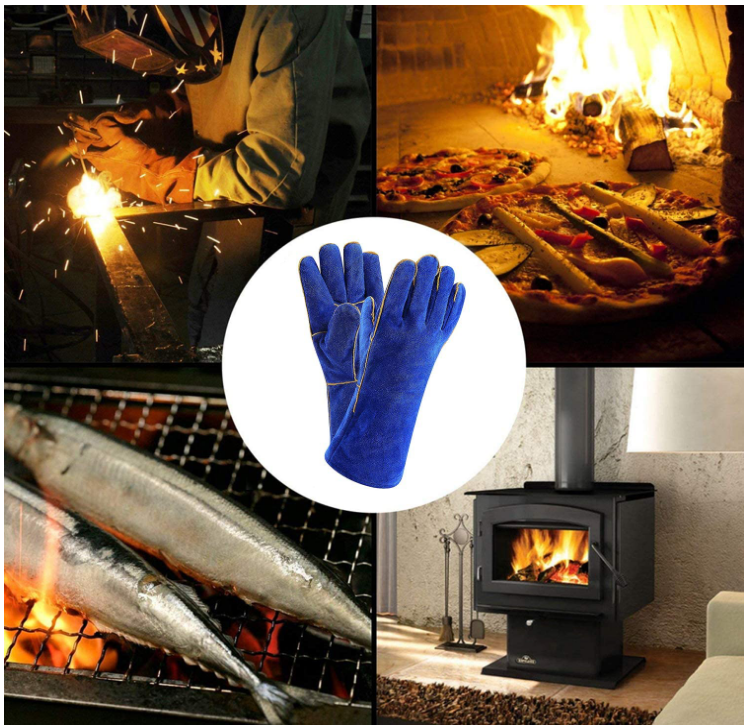 Copyright©Hunan Xunzhuo Import & Export Co.,ltd
Tel:+86-0731-86450218 EMAIL:hnxz@hnxzmy.com